First Friday Scranton Map: April 2021
Published: March 23, 2021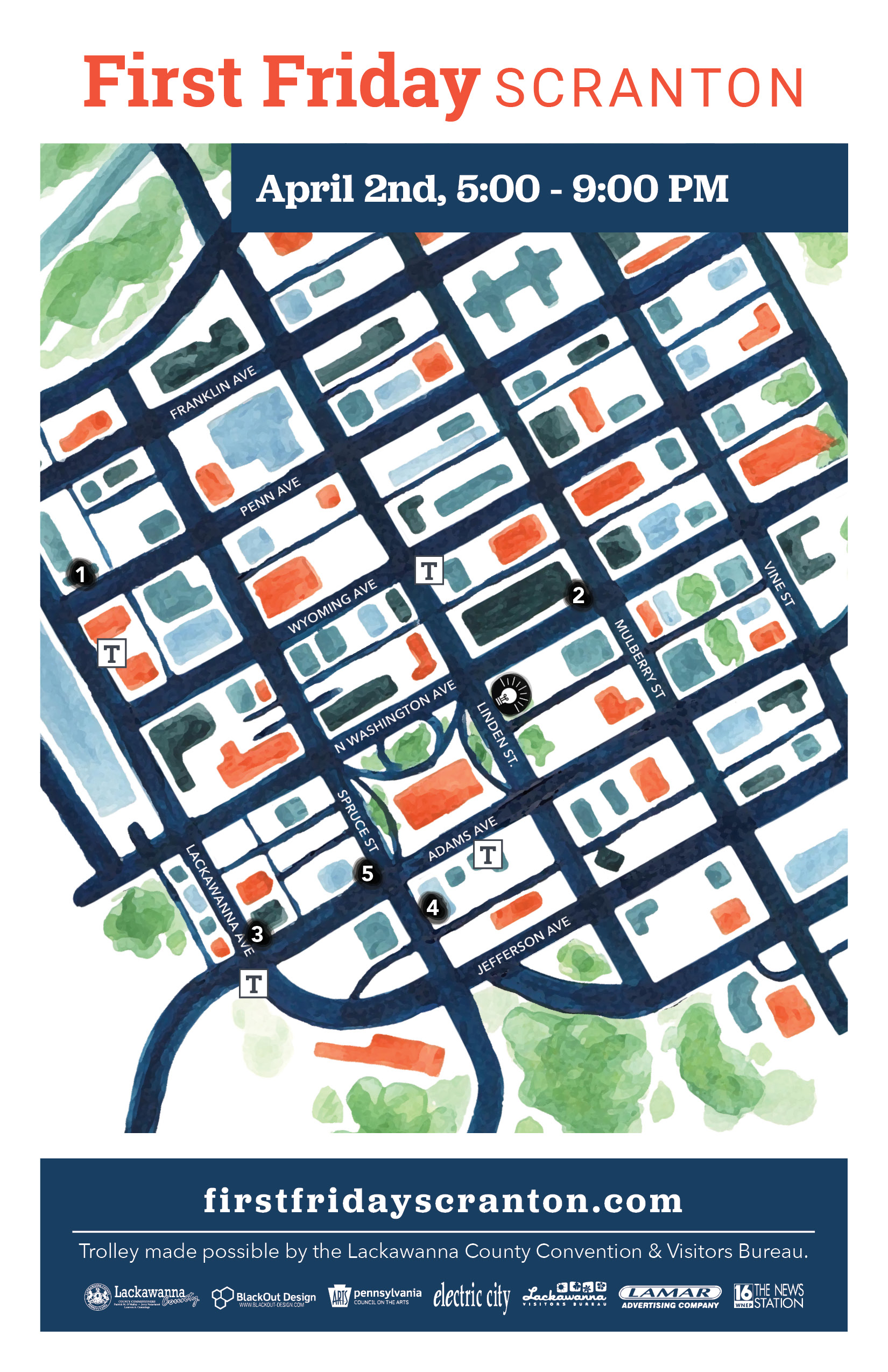 M = Live Music
S = Open Saturday
1.) AFA – BECOMING: Keystone College 2021 Senior Exhibit. S

2.) Analog Culture – The Return of Duppy! by Fannieka Dawkins. Live music by K.A.N.O.B.I. M S

3.) BARTARI – "One Year Later…" by Valerie Tassey. M S
4.) Lavish Body & Home – Grand Opening! by Jesse Clemente.
5.) Northern Lights Espresso Bar & Cafe – Art by Jessica Maietta. S

Hosted by Northern Lights Espresso Bar, the Women's Resource Center will be offering Teal Consent Rock Painting outside of the shop to kick off Sexual Assault Awareness Month. The goal of SAAM is for individuals and organizations to raise public awareness about sexual harassment, assault, and abuse and educate communities on how to prevent it.
Back to News