First Friday Scranton Map: April 2022
Published: March 28, 2022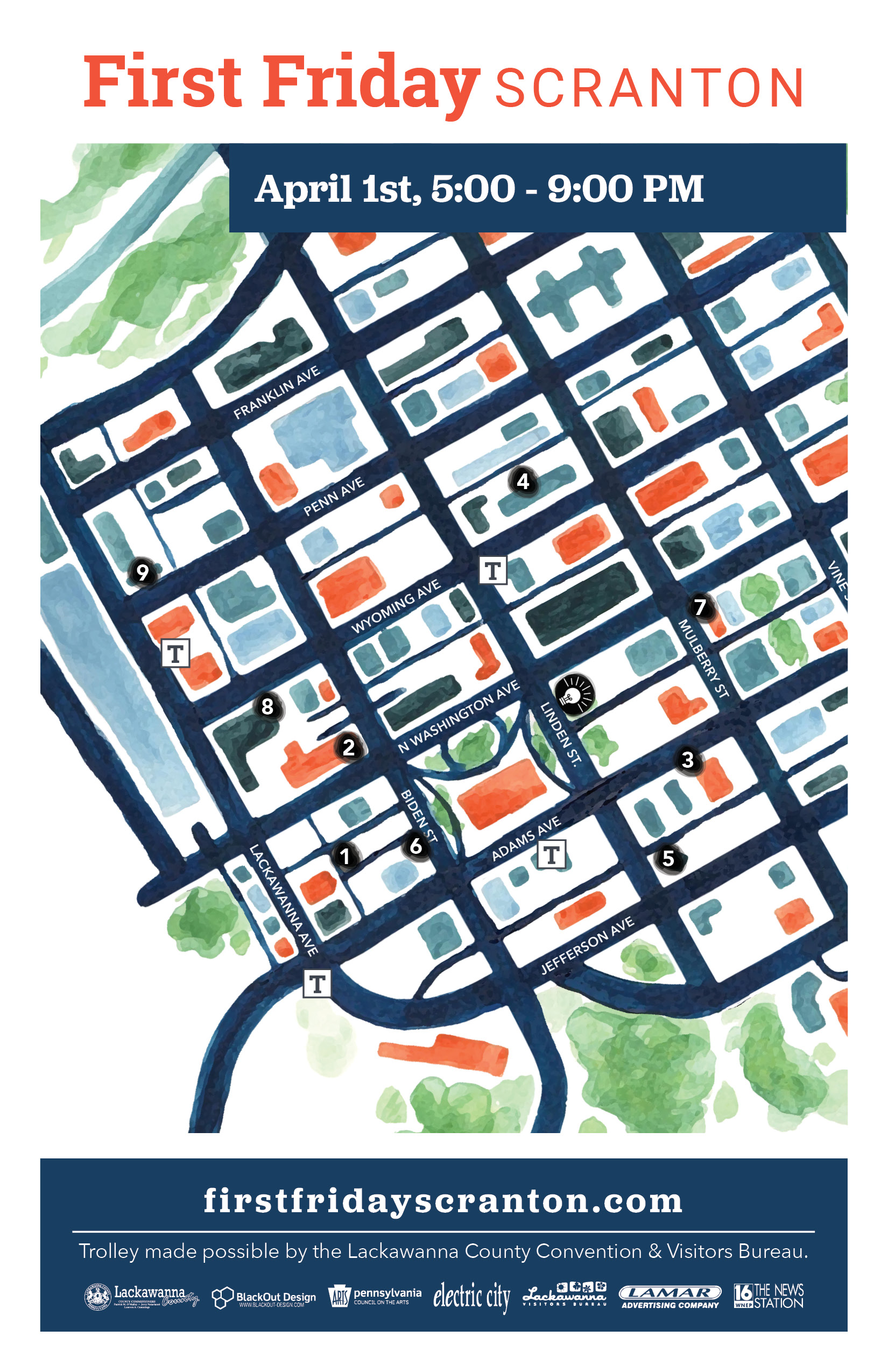 M = Live Music
S = Open Saturday
1.) Adezzo – "Flora & Fauna" by Kaylee Dunning. Live music by Sweet Anne Marie. M S

2.) Bar Pazzo – "Icons" by Sam Barrese. S

3.) Bazaar Skateshop – "Introspection" by Sachiko. S

4.) Cathedral of Saint Peter – The Lenten Journey to Easter in the Art & Architecture of the Cathedral by Monsignor Dale Rupert. S

5.) Hope Horn Gallery, University of Scranton – "Mapping Shinnecock: Sites & Portraits" – Photographs by Jeremy Dennis.
6.) Northern Lights Espresso Bar & Cafe – "Seasons of Solitude" by Manon Riley. S
7.) POSH @ The Scranton Club – Art by Joel Shambe.

8.) The Recovery Bank – "Spring into Recovery" feat. art by Bruce Bicknell "Big Book Bruce" and other art from Lackawanna County Inmates. Live music by Merchants of Groove. M S

9.) AFA Gallery – "Forget Me Not" – Keystone College Group Exhibit. S
National Library Week is April 3- 9, 2022!
Celebrate and support Lackawanna County Library System by becoming a member!
Signing up for a library card is easy and free. Visit lclshome.org/join.

Back to News