Holiday Artist – Jamie Mitchell Hadzick
Published: December 1, 2021
Artist: Jamie Michell Hadzick
Email: jamie.mitchell25@gmail.com
Type of Work for Sale: Prints/Books
Additional Information:
My type of work is actually my book series that I wrote, edited, and self-published. I also took the cover photos and created the covers. The book series is called Ocean Pals and follows four strangers who become fast friends as they volunteer together at a local no-kill animal shelter at the beach. The trials and tribulations of their lives are intertwined with their shifts at the shelter and the dogs and cats they meet who change them forever. Books 1 and 2 are available now, while book 3 is set to be released in early December of this year.
Book 1: Who Rescued Who?
Book 2: Shelter Me
Book 3: Stay Pawsitive (Coming soon!)
The books are available in ebook format or print and are available for purchase on Amazon. They're also enrolled in the Kindle Unlimited program. I'm running a holiday special, where the ebooks are available for only $1.99 and the print books are just $9.99!
How to Purchase:
Amazon Series page: www.amazon.com/dp/B08RGCDDQV
Facebook page: www.facebook.com/oceanpals
Website: www.jamiemitchellhadzick.com
Instagram: www.instagram.com/jamie9705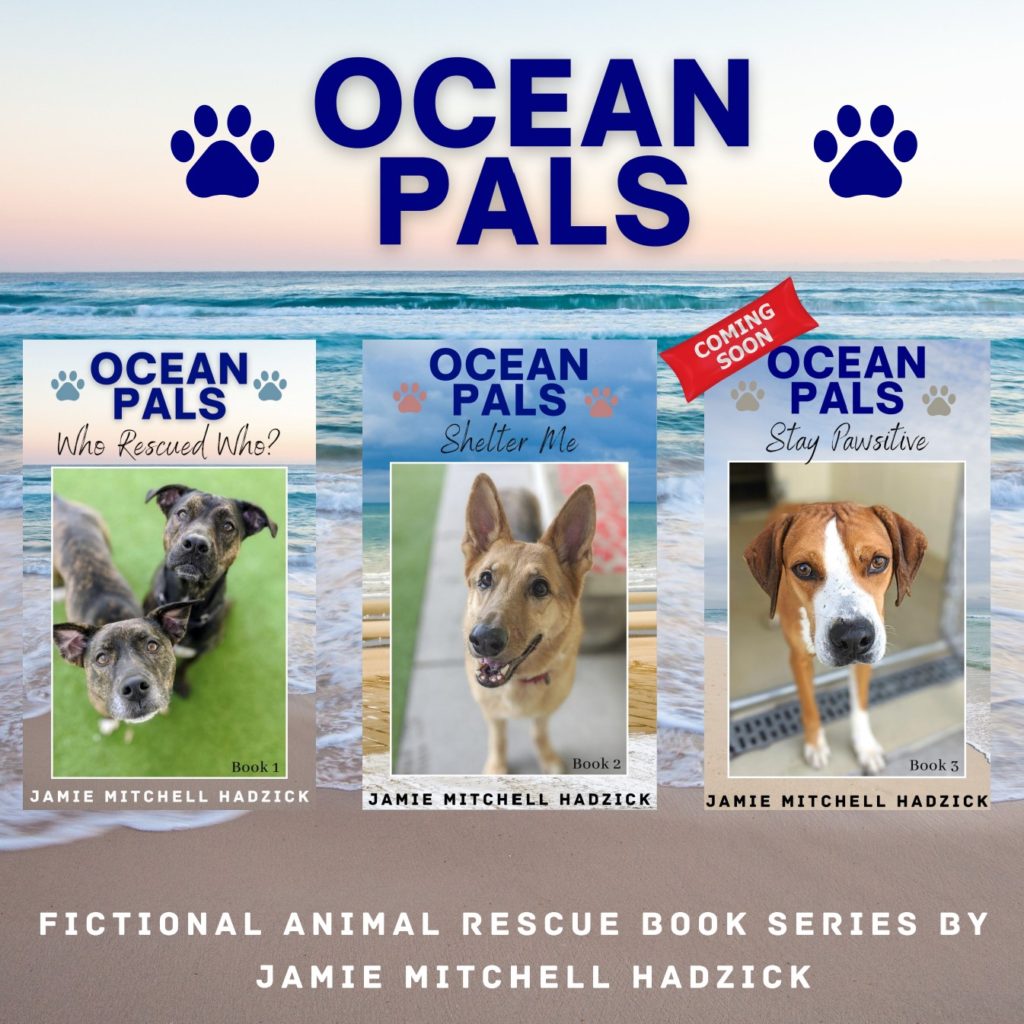 Back to News