Meet the FF April Artist: Chrissy Grunza
Published: April 15, 2020
Name: Chrissy Grunza
Town: Dickson City
Medium(s): Photography combined with digital art
What got you into creating art? I've always had an intriguing interest in creating things since I was small. I used to chop up and melt down my crayons to make them into new things. I carried that creativity into my adult life too, just now with other types of material. My entire life, I loved visiting museums and seeing interpretations of objects and pantings. The story behind them always fascinated me. It was a way to express something that perhaps words can't say. The moment we are in will come and go, but we can always create an art piece that will last a lifetime.
What work do you most enjoying doing? I enjoy doing art pieces that are connected to real people that can tell a story. I like to intertwine our everyday with something inspirational, or maybe something that can just make us smile. As for style, I love digital. It gives me so many creative avenues to go down.
What's your favorite artwork? My favorite artwork. That's a hard question with there being so many. I'd have to say the painting Agnew Clinic by Thomas Eakins. When I first saw it, I just stood and stared. I felt like I was drawn into the painting, firstly by the size and second by the technique the artist used to portray lighting and depth. It was also inspirational that there was an amazing story behind it. I try to visit it every time I'm in that museum.
What's the best piece of advice you've been given? The best piece of advice I've been given is that in life you're going to climb the ladder with everything you do. You're also going to fall off the ladder, many times. It's how you pick yourself up and recover from your failures that show your true strengths and defines who you are as a person.
What inspires you? I find inspiration in the everyday. The people around me, who add so much color to my life, a simple piece of music, or going to the theater to see a performance come to life. Inspiration sometimes hits you, when you least expect it.
Favorite artists? René Magritte. His surrealist style of painting is very thought provoking. I was very lucky to have seen a very large portion of his collection in person. I was instantly blown away and intrigued by his style. I see a little bit of him in my own work. His painting The Treachery of Images made me truly think about the interpretation of what we really are viewing. Is it really what it is?
What do you enjoy about First Friday? The sense of community. It's such a great feeling to see and support local individuals right here that have such amazing talents. It brings people out and about and makes us appreciate the people and everything we have in our area. It's that Scranton Pride. 🙂
Where do you see your art going in the next year? I'd like to start another collection. This specific one was designed around actual musicians instruments. I'd like to venture into other areas and perhaps incorporate some macrophotography into some of them. I'd also like to maybe write some actual music to go along with my existing pieces.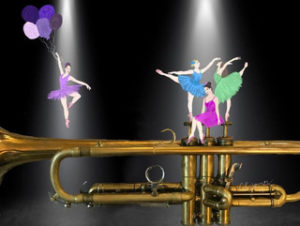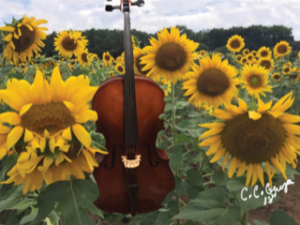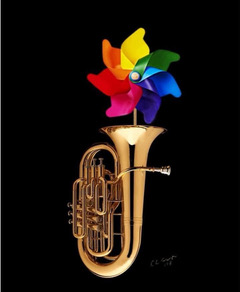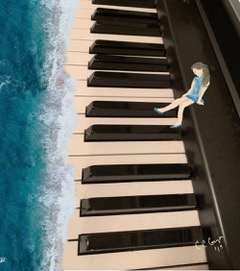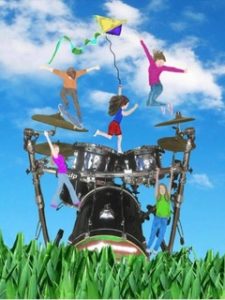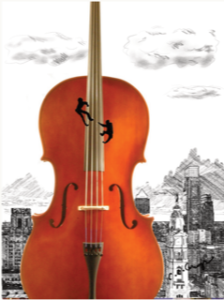 Back to News