Meet the FF April Artist: Jennifer Ackerman
Published: April 24, 2020
Name: Jennifer Ackerman

Town: East Stroudsburg

Medium(s): Digital

What got you into creating art? I've been drawing and painting for as long as I can remember, so I can't pinpoint an exact moment.  But by the time I was a teenager, it was my primary form of expression, and I knew I'd be heading straight into art school.
What work do you most enjoying doing? I absolutely love portraiture, both people and animals. I find the attempt at visually capturing someone's spirit and energy to be incredibly exciting and fulfilling.
What's your favorite artwork? I'm a huge, lifelong fan of John Singer Sargent, so I'd go with his Daughters of Edwin Darley Boit.
What's the best piece of advice you've been given? Just start making. Stop planning.
What inspires you? My love of animals and nature is a big inspiration.
Favorite artists? Eduard Manet, John Singer Sargent, James Abbott McNeill Whistler, Lucian Freud
What do you enjoy about First Friday? I love seeing a community come together to celebrate its creativity. It's so inspiring!
Where do you see your art going in the next year? I've been working digitally for several years, and I would love to start doing some oil painting again this year.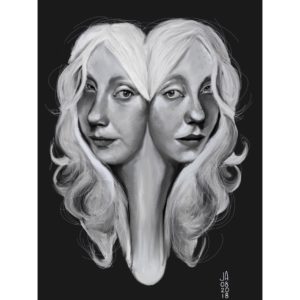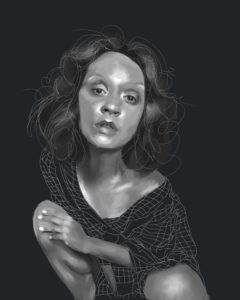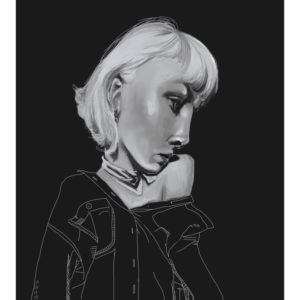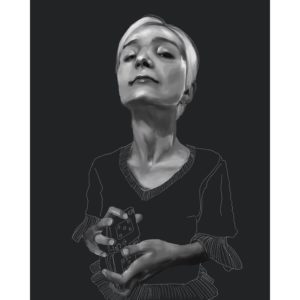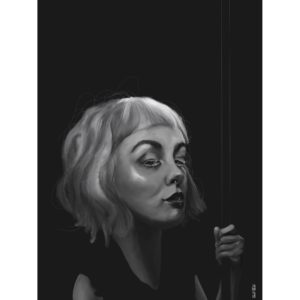 Back to News